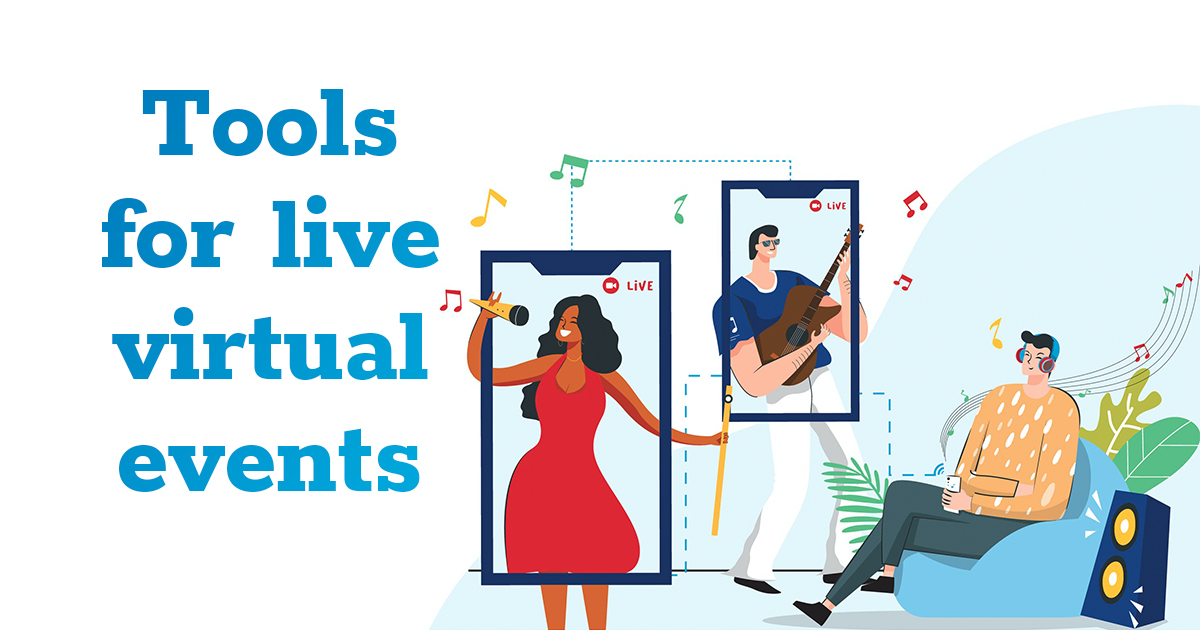 Due to the recent lockdown, by the end of Q2 2020, the global events industry (which includes trade shows, music festivals, large-scale meetings, among others) had suffered an estimated loss of US$145 billion and questions remain on whether (and how) large-scale events and public gatherings will take place from July onwards[1].
To attenuate this huge impact, we have seen, in the last few months, a large increase in the number of virtual events, which are part of the so-called "new normality" and represent a fresh, intense and consolidated shift in the industry.
Musical, sports and cultural performances/exhibitions took this opportunity to reinvent themselves and find new ways to interact with their audiences. A couple of relevant examples are:
– ProMusica's Virtual Hub – ProMusica's Columbus Metropolitan Library Series has created a Virtual Hub [2] to provide musical and digital content online, such as the Family Concert, which was shared virtually, to be watched by the audience, at home.
– Formula E: a globally known and appreciated motor racing competition which organised a virtual event on rFator2 (a video game), in May 2020, allowing fans to watch professional drivers engage in a virtual battle while real racing was stopped due to the pandemic[3].
– Art Basel: Asia's biggest contemporary-art fair, which, provided its participants, in March 2020, with the "viewing room" – an online version of the fair where participating galleries were offered a slot for a quarter of the original fee – after the original fair being cancelled because of COVID-19[4].
These examples, along with many others, show that, on one hand, sports and cultural performers are searching for different opportunities to demonstrate their art/talent, and, on the other hand, audiences are willing to engage in these virtual experiences.
Thus, despite not being novelty, the pandemic helped to further reveal the potential of virtual events, which, besides, are typically cheaper to produce and organise, since they implicate significantly reduced logistic needs (especially, concerning space and personnel) when compared to physical events.
The future, it is safe to assume, will, therefore, be a mix between the physical event itself and a series of online side events (happening before, during and after the physical event) that complement and enrich the experience as a whole.
However, when picturing the coverage of such an event that has both physical and virtual sides to it, it becomes clear that, from a technological perspective, the current state of the art still keeps this scenario far from turning into reality, as the technology used to host virtual events is still inadequate. Tools like Zoom were designed to host video conferences and webinars and, therefore, lack the necessary features to allow professionals such as journalists and producers to properly create news/stories that summarise a certain event and engage users in truly appealing and exciting ways.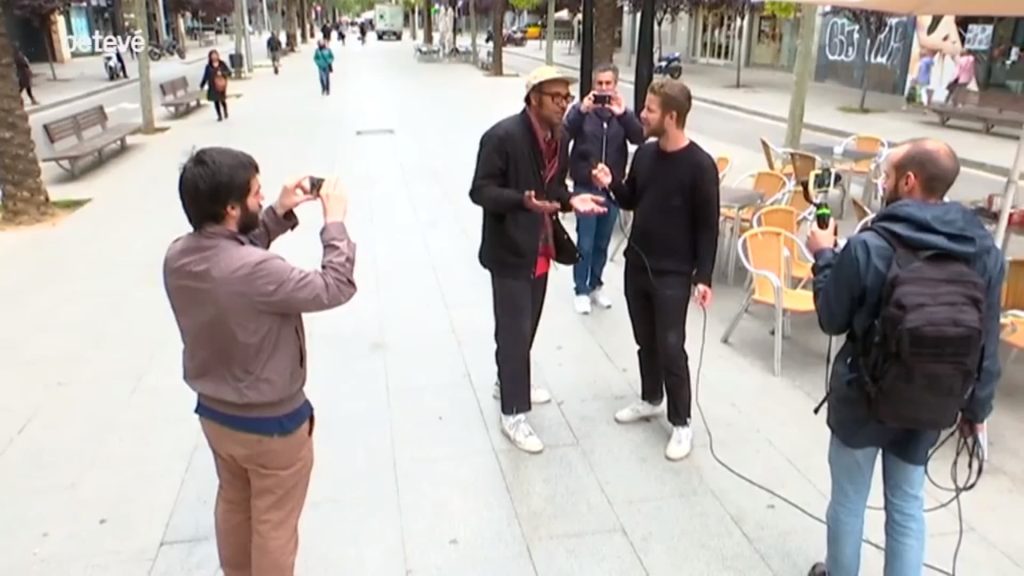 It is thus necessary to create new tools for improved virtual event coverage that are able to provide different types of online channels people can join, to reach a wider audience and to generate financial income. These tools should simultaneously:
Be easy to access and to use.
Support many users.
Ensure a direct and efficient communication path between users (attending an event) and journalists or producers, so that the content captured by the former (which reflects their individual points of view) can be partially or fully curated by the latter.
Allow georreferentiation of user-generated content, so that it is possible to restrict the content regarding a certain event to the event's geographical location.
Motivate citizens to capture and share high-quality content by rewarding them, while still ensuring their anonymity and data privacy.
ARTICONF, a European consortium of 4 universities and 4 SMEs, provides a proper environment for developing, testing, disseminating and making such tools available to potential users, especially, under the implementation of the Crowd Journalism Use Case.
Conceived long before the COVID-19 pandemic, but with a relevance that has been reinforced, ARTICONF's Crowd Journalism Use Case will yield a toolset consisting of the following components:
Capture module: a web-based tool uploaded to the smartphone browser that will allow users to easily capture and stream audio and video using their mobile devices. With this tool, users will become "workers", as they will produce content to the community using their own time and resources. It will also be possible for users to coexist in the same location with "real" journalists/producers using professional cameras. Whenever an event takes place, a region of interest (in which the event occurs) will be defined and only users in that specific area can contribute to the community.
Media engine: responsible for handling all the captured streams and required to create two distinct outputs – a live stream feed for monitoring and viewing purposes and a second one, in a friendly, easy to watch VOD format. Since the capture tool allows mobile devices to send videos with different encoding settings (different video resolutions, different bandwidth or even different coding strategies), it is necessary to homogenise them. This is a very important step in order to guarantee a friendly VOD file and to ensure good quality of experience.
Central viewing platform: a multi-viewer and a content classifier. Consumers will use this platform to select and watch multiple videos captured by users, being able to create their own perspective of the event. Moreover, they will be able to rate and classify the content according to their preferences. The multi-viewer will need to handle all the incoming live feeds, process and render them in a web page with several video players. This web-based (HTML5) platform will be updated with new feeds whenever a new user starts recording.
Storage database: intended to store all captured videos, either temporarily or permanently, with a unique associated fingerprint. Upon completing a transaction (e.g. a consumer buys a video in the marketplace), the video will be available from this storage for download and the corresponding fingerprint used to reward its producer using the blockchain module.
Marketplace: a web application where consumers will be able to preview the video files, view the ratings of the videos and download them. In reward, users that provided the content will receive tokens handled by the blockchain. Blockchain will be the backbone of this ecosystem, allowing users to create, produce and buy videos in a secure, decentralized and democratic fashion.
With the above-mentioned tools, the gaps that prevail in the event industry will be bridged and event coverage, as life, in general, after the COVID-19 pandemic, will most likely never be the same. In the words of Alexandre Ulisses – Principal Investigator from MOG Technologies (the organisation responsible for the implementation of the Crowd Journalism Use Case) – these tools, which are already being tested, "will foster new ways of engagement that will bring balance to the relationship between producers and the audience".
[1] https://www.exhibitionworld.co.uk/ufi-reports-covid-19-has-cost-eu1342bn-of-orders-at-shows
[2] https://promusicacolumbus.org/media/virtual-hub
[3] https://www.economist.com/international/2020/06/27/the-pandemic-has-accelerated-the-growth-of-e-sports
[4] https://www.economist.com/books-and-arts/2020/03/26/how-art-galleries-are-adapting-to-the-lockdown
This blog post was written by MOG Technologies team in July 2020.
< Thanks for reading. We are curious to hear from you. Get in touch with us and let us know what you think. >