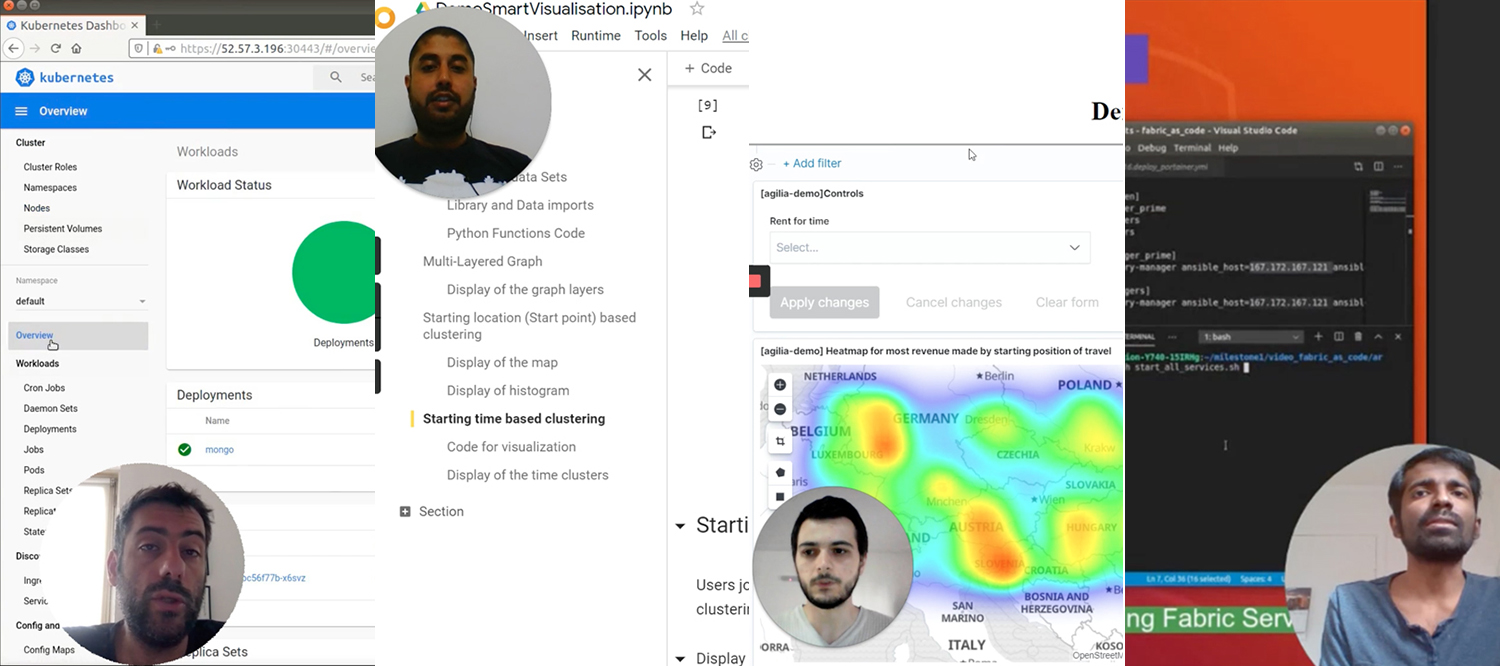 29 April 2020
ARTICONF, a European consortium of universities and business startups, has announced that its core tools have reached important milestones. At this stage, access to the decentralised social media tools will be provided to developers who want to use them in their own applications.
ARTICONF supports socially aware and business oriented decentralized social media applications development by providing four open source tools. Making these tools' codebase and algorithms available as open source from the earliest possible stage is part of ARTICONF's efforts to provide transparency in building democratic and resilient social media ecosystem.
TIC — Trust and Integration Controller
get the code: www.articonf.eu/tic
Developer: bitYoga, Norway
TIC is Blockchain-as-a-Service
TIC's Blockchain-as-a-Service paradigm reduces the complexities of setting up a federated decentralized ecosystem, making its deployment simple, configurable, dynamic and easy.
IT organizations across many industries are increasingly exploring possible strategic advantages of adopting Blockchain technology. The challenges they face are inherent technical complexities, lack of domain expertise and the operational overhead costs involved in developing, operating and maintaining Blockchain technology and infrastructure. Blockchain-as-a-Service is currently considered to be a potentially viable solution to the current scarcity of key knowledge, skills and resources. [1]
CONF — Co-located and Orchestrated Network Fabric
get the code: www.articonf.eu/conf
Developer: University of Amsterdam, The Netherlands
CONF enables social network innovations across distributed Cloud infrastructures.
CONF enables managing social network innovations across distributed Cloud infrastructures.
This tool bridges the gap between businesses and operational services by automating the deployment, execution and runtime adaptation of IT services across distributed Cloud infrastructures. Analyses indicate that for 98% of businesses, the failure of cloud deployment applications, e.g., one hour of downtime results in losses of at least 100K USD [2]. Automated seamless solutions for quality critical Cloud application deployment, monitoring, and adaptation enables business service operators to minimize failure time of their Cloud deployed applications. For the end-users, social media applications' quality of service brings a fundamental benefit.
SMART — Semantic model with self-adaptive autonomous relevant technology
get the code: www.articonf.eu/smart
Developer: Universitaet Klagenfurt, Austria
SMART is a tool for multi-faceted, cross-contextual community-detection and democratic decision-making.
SMART provides a semantic contextualisation, abstraction and democratic-decision making framework capable of finding and building socially-entrusted interest group communities.
SMART adapts and responds to dynamic social media needs and requirements, enabling multi-faceted, cross-contextual community-detection and democratic decision-making. The model facilitates understanding and predicting the behaviour of users without the need to know personal information about them. Additionally, it helps end-users understand the platform and its changing trends without violating privacy principles. With the SMART tool, users know whom they can trust; engage with relevant groups and services, and be rewarded for collaborative participation in social media activity. This can contribute to building trustworthy communities for a fair social media driven next generation internet [3].
TAC — Tools for Analytics and Cognition
get the code: www.articonf.eu/tac
Developer: University of Information Science and Technology, Republic of North Macedonia
TAC is social media guided analytics.
Social media data contain rich information about user activity. If those data can be extracted and visualized properly, companies can fully utilise this source of information. They can then convert data into useful information or knowledge, which can help to formulate effective business strategies. TAC is designed to improve efficiency and inject intelligent insights into operational and mission-critical social media businesses through guided visualytics. Using visualization models, TAC aims to provide a boost to the EU's collaborative economy goals measured through its novel ROC (Return on Collaboration) metric. [4]
During this unprecedented COVID-19 pandemic, the ARTICONF consortium is actively engaging in dialogues with business owners and decentralised app developers via Focus Groups in the virtual space to guarantee the project innovation is relevant and a source of social value. Businesses, developers, NGOs, policy makers, information and digital rights activists, as well as other parties who are interested in engaging with a next-generation social media development team can get in touch with the Radu Prodan at radu@articonf.eu (project coordinator ), David Sarlos at david@vialog.app (media coordinator).