Universitaet Klagenfurt (UNI-KLU), Austria

Universität Klagenfurt (UNI-KLU) is a young, lively, innovative university located in the Austrian state of Carinthia, a meeting point of three cultures. UNI-KLU is Carinthia's largest academic institution and a hub for the whole of the Alps-Adriatic region in terms of knowledge acquisition, exchange and transfer. The university's lively, diverse atmosphere and sense of openness forms the cultural centre for this region. Teaching at UNI-KLU is of exceptional teaching quality and, offering a range of degree and continuing education programmes. There are over 10,000 students studying and researching at UNI-KLU, with 1300 programmes of study and 400 continuing education programmes completing each year.
Universiteit van Amsterdam (UvA), Netherlands

University of Amsterdam (UvA) is the largest university of the Netherlands and a core member of the League of European Research Universities (LERU). The Faculty of Science at UvA embeds a concentration of e- Science development and application groups, benefiting from its central position in the Amsterdam Science Park. Science Park holds the main European Internet Exchange (AMS-IX), one of the SURFnet core locations (which includes the optical network exchange NetherLight), the national supercomputer and Grid centre (Surf-SARA), and a number of Dutch Science Organisation institutes. The university contributes to innovation in computer science with its Institute of Informatics and Institute for High Performance Computing and Advanced Network that collaborates with the national BigGrid initiative at advancing state-of-the-art in advanced virtual infrastructures.
University of Edinburgh (UEDIN), United Kingdom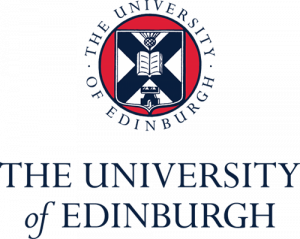 The Department of Sociology at the University of Edinburgh (UEDIN), is part of the School of Social and Political Science, one of the largest Schools within the University of Edinburgh and one of the premier research units in the UK. The school is home to the MSc program in Digital Society, which focuses on the sociological study of digital society and digital culture. The Digital Society research cluster focuses on core theoretical and methodological issues arising when sociologists investigate the increasing prevalence of digital technology, digital infrastructure, and data production, capture, and analysis in everyday life.
University of Information Science and Technology (UIST), Republic of North Macedonia

University of Information Science and Technology (UIST) "St. Paul the Apostle" is a higher education state institution located in Ohrid, Republic of North Macedonia. UIST is committed to providing excellence in education and research in the field of information sciences and technology. The Shanghai Jiao Tong University ranked UIST third out of 20 universities and other high education institutions in the country. UIST offers innovative contemporary study programs based on best practices of instructions used in some of the leading universities in USA, Europe and Australia. The university has professional personnel that possess extensive experience in the preparation and realisation of scientific research activities and publications in renowned international conferences and journals.
MOG Technologies (MOG), Portugal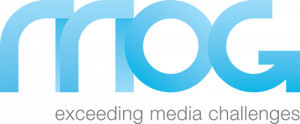 MOG Technologies SA (MOG) is a Portuguese company specialised in information technology development for the broadcast industry. MOG's main activity is in the development of new technological platforms to introduce to the market products, systems and solutions, which automate the working processes of multimedia contents' professional operators, mainly video studios, television producers, and television stations. The equipment and services introduced by MOG on the market explore facilities allowed by the new technologies, mainly MXF format, automating the content management and manipulation since its capture or generation, passing through its production and postproduction phases until playout. MOG is a Portuguese certified Cloud provider, delivering CDN and content transmissions systems to different broadcast operators.
Agilia Center (AGI), Spain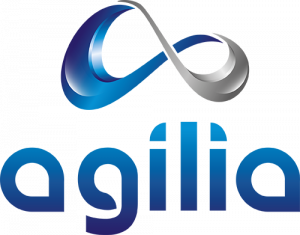 Agilia Center (AGI) is a startup company specialised in complex software developments and system integrations. AGI develops complex software solutions for its clients, including Cloud migration based on automatic creation and orchestration of containers, artificial intelligence algorithms to predict markets or user behavioural patterns, as well as blockchain-based services. Using cutting-edge technologies, the services developed by AGI enable other companies to have a better understanding and management of their business, besides a complete traceability and transparency of processes using smart contracts over different blockchain implementations.
Vialog (VG), United Kingdom

Vialog Ltd is a UK based startup with a vision of searchable multi-lingual video dialog for collaborative insights and action. Vialog is working towards lowering the threshold of mobile video dialogue participation while financially rewarding content-generating interactions. Vialog has delivered an R&D project co-funded by Innovate UK in multiple mobile video technology domains, including mesh video delivery and threaded video commenting. The service launched its iOS app to publicly disseminate its technologies. Vialog was one of the European Film Market startups in 2018 Berlinale International Film Festival, the second largest film market in the world. Vialog has graduated from Y Combinator's 2018 class of School of Startups.
bitYoga (BY), Norway

bitYoga AS (BY) is a startup from Stavanger, Norway, aiming at providing user-centric, privacy-enabled and data-intensive products and services. It idealises research driven solutions based on cutting-edge developments in areas of blockchain, Big Data and artificial intelligence. bitYoga is focused on protecting individuals digital privacy while providing the benefits of a data economy. Through bitYoga's revolutionary blockchain platform, you can securely share your data with anyone, and keep complete control over it. You control exactly how your data is shared in a way that works for you and your preferences.
The ARTICONF consortium
4 universities and 4 technology SMEs joined forces from 7 European countries for the Research in Action activities of ARTICONF.